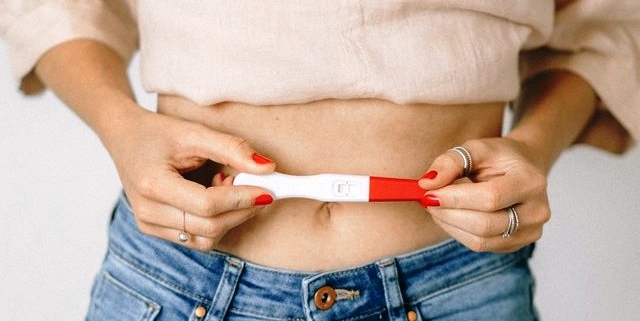 The answer to the question above is "no", and with some of Delhi's best gynaecologists on board at Dwarka's best hospital for childbirth, you can rest easy knowing you'll have our support throughout your pregnancy, even if it is deemed "high risk". Even though "high risk" might sound ominous, the term does not in any way mean that you're destined to have problems with your pregnancy. In fact, the majority of women who have so-called high-risk pregnancies go on to have few or no problems and give birth to healthy babies; hundreds of women visit our gynaecological hospital in Dwarka asking the same kind of questions before going on to have absolutely healthy babies.
WHAT IS A HIGH PREGNANCY? 
Having a high-risk pregnancy simply means that due to a pre-existing health condition — or one you develop while you're expecting —you may be at risk of developing pregnancy related complications. In order to manage this and reduce risk; you'll need extra monitoring and perhaps extra treatment to make sure everything goes smoothly with your health and your baby's.
RISK FACTORS
Pre-existing factors for high-risk pregnancies may include the following:
Heart disease
High blood pressure
Kidney problems
Sexually transmitted infections, including HIV
Diabetes
Cancer
Autoimmune diseases (such as lupus)
Blood disorders
Being overweight or underweight
Problematic past pregnancies
Having had fertility problems
Being under the age of 18
MANAGING HIGH RISK PREGNANCIES
High risk pregnancies require a greater number of prenatal visits with an obstetrician, in order to closely monitor the progression of the pregnancy. Women with high risk pregnancies are counselled to be especially attentive to their health, eat a nutritious diet, gain a proper amount of weight and avoid any risky substances or medications. Doctors will often prescribe vitamins, iron supplements or medicines to enhance the health of the mother and baby.
WE ARE HERE FOR YOU
If your pregnancy is considered high-risk or you have complications, you can rest easier knowing that the expert team at Ayushman is here to support you with advanced maternity care. You'll have access to the latest medical and genetic tests, maternal-foetal medicine doctors who work with your own obstetrician, and specialised treatment units for women and newborns.
https://www.ayushmanhhs.in/wp-content/uploads/2021/03/Pregnancy-doctors-in-Dwarka.jpg
640
640
Ayushman Hospital
https://www.ayushmanhhs.in/wp-content/uploads/2021/02/ayushman-logo.png
Ayushman Hospital
2021-03-09 21:54:59
2021-03-09 21:54:59
Does a High Risk Pregnancy mean you can't have a child?