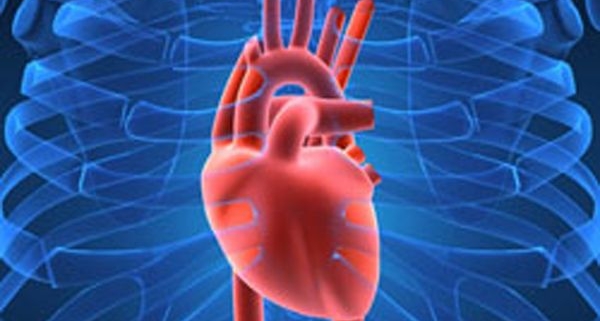 If you're looking for heart treatment in Dwarka, this article from one the best cardiologists in Dwarka can be of help, especially if you're a woman. Here are a few facts on cardiac health in women to them to help them better cope with one of the biggest health issues of our day: heart disease.
Heart diseases are the leading cause of death in men and women the world over and this is true for Indians as well. The risk of heart diseases for both sexes is high, but heart disease affects men and women differently. Of the deaths that are reported in India, cardiovascular diseases cause 20.3% deaths in men and 16.9 % deaths in women.
In fact more women die of heart disease than men each year, yet heart disease and related risk factors are often overlooked in women, and this is cause for concern. The symptoms of coronary artery disease and heart attack, for instance, are quite different in women than men.
Women looking for heart surgery in Dwarka should keep these facts in mind before going in for surgery.
The risk factors for women:
Although several common risk factors for coronary artery disease like high cholesterol, high blood pressure and obesity do affect women and men, some other factors may play a greater role in the development of heart disease in women. For example, risk factors for women include:
Women who have diabetes are at greater risk of developing heart disease than men with diabetes.
Mental stress and depression. Women's cardiovascular health is affected by stress and depression more than men.
For women, smoking is a far greater risk factor for heart problems than it is for men.
Absence or lack of physical activity is a major risk factor for heart disease, and some research has found women to be more inactive compared to men.
Low levels of estrogen after menopause pose a significant risk factor for developing cardiovascular disease in the smaller blood vessels.
Certain chemotherapy drugs and radiation therapy for cancer, such as those used to treat breast cancer can increase the risk of cardiovascular disease.
Pregnancy complications. High blood pressure or diabetes during pregnancy can increase a woman's long-term risk of high blood pressure and diabetes and increases the risk of developing heart disease in mothers.
Coronary Artery Disease is the most common type of heart disease and develops when your coronary arteries become damaged or diseased.
When the coronary arteries become narrowed or blocked, it means there is less blood flowing into the heart; in some cases, atherosclerotic plaque can rupture and blood flow is abruptly and completely blocked. CAD can cause:
Chest pain (angina)
Heart Attack or Myocardial infraction
Breathlessness on exertion/ heart failure
Heart Rhythm problems manifesting as palpitations
Women usually tend to have different and more subtle symptoms and are treated less aggressively compared to men.
Reducing the risk of heart disease 
Women can make lifestyle changes to reduce the risk of heart disease like-
Quit smoking, or don't begin
Exercise regularly
Keep a healthy weight.
Follow a balanced diet that includes whole grains, a variety of fruits and vegetables, low-fat or fat-free dairy products, and lean meats. Avoid saturated or trans fat, added sugars, and high amounts of salt.
We must remember that a woman's risk of dying from heart disease is eight times greater than that of breast cancer!
Most women are busy taking care of everyone else, and their own wellbeing and health tends to fall last, and that shouldn't be the case. Women need to make their cardiovascular health a priority and encourage others to do the same.
https://www.ayushmanhhs.in/wp-content/uploads/2021/03/4mUypqB3KbWNXoELZeVj2h-1200-80.jpg
350
600
Ayushman Hospital
https://www.ayushmanhhs.in/wp-content/uploads/2021/02/ayushman-logo.png
Ayushman Hospital
2021-03-15 01:37:26
2021-03-15 01:37:26
Heart Disease in Women