Our Consultant
Dr. Naresh Prasad Singh

MBBS, MD(Peadiatrics)(HOD)

Dr. Jaspreet Kaur

MBBS, MD(Peadiatrics)
Dr. Anant Vijay Rathee

MBBS, MD(Peadiatrics)
Pediatrics & Neonatology
We, at Ayushman hospital and health care believe in a common goal of providing the best care to newborns, children and adolescents to improve their health.
With highly trained and accredited diagnostics team, doctors and nurses, we work day and night to make available excellent assistance, outpatient consultation and inpatient care to our little clients by continuous collaborative efforts.
Even though the body of an infant or neonate is substantially smaller than an adult, they must not be treated as "little adults" while providing consultation. Their bodies are physiologically different and immature. Congenital defects, genetic variance, and developmental issues are of greater concern in the children than in adults. Hence,the clinician must take all of these into account when considering symptoms, prescribing medications, and diagnosing illnesses.
To take good care of your child, our trained and experienced pediatricians will:
Do physical exams
Give your child vaccinations
Do regular check ups to keep track record of proper growth in behavior, body and skills
Diagnose and treat your child's illnesses, infections, injuries, and other health problems
Keep you informed about your child's health, safety, nutrition, and fitness needs
Answer your queries about your little one's growth and development
Although your pediatrician can solve most health problems of newborns, a neonatologist is trained specifically to handle the most complex and high-risk situations relating to your newborn and help in early diagnosis of conditions which may have started when the child was premature. It includes serious illnesses, injuries, or birth defects. Our neonatologists  assist at the time of delivery and in the subsequent care of your newborn.
They generally provide the following care:-
Diagnosis and treatment of newborns with conditions such as breathing disorders, infections, and birth defects.
Collaboratively care for and medically manage newborns who are born premature, critically ill, or in need of surgery.
Ensure that critically ill newborns receive the proper nutrition for healing and growth.
Provide care to the newborn at a cesarean or other delivery that involves medical problems in the mother or baby that may compromise the infant's health and require medical intervention in the delivery room.
Stabilization and treatment of newborns with any life-threatening medical problems.
Our Team Of Experts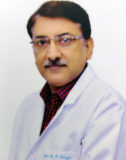 Dr. Naresh Prasad Singh
Paediatrics
HOD - Paediatrics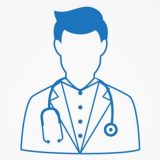 Dr. Anant Vijay Rathee
Paediatrics
Consultant -MBBS, MD(Peadiatrics)