Our Consultant
Dr. Sunita S. Rathore

MBBS,DGO,DNB
Dr. Kirti Srivastava

MBBS , MS
Dr. Madhu Beniwal

MBBS,DGO
Gynaecology

With a view to give this very important field of mother and child well being, the hospital has a dedicated flow of obstetric cases in the wards and pre labour rooms. Operation theatre and neonatal care have been provided on one floor itself. Even the rooms have been so designed that, in a moment, they can be converted to fully fledged delivery suites (LDR).
Once an expecting mother enters the delivery suite, she goes out with the child only at the time of discharge. Some very senior and experienced gynecologists and obstetricians are always on call at the hospital. Their dedication and involvement with the patient and the newborn child is absolute.
 A state of the art IVF centre is being commissioned on the same floor and premises.
The nursing staff is highly trained, dedicated and motivated to provide only the best care with a personal touch.
Around the clock availability of pediatricians to manage any kind of complication arising due to difficult labour and in the immediate postnatal period. The neonatal ICU is manned and equipped with the latest cradles, ventilators and life saving equipments to handle any kind of routine or complicated newborn issues.
The mother and child care does not stop even after delivery and continues for months on advising the mother on good parenting and immunization and health related programs for the newborn
Our Team Of Experts
All
Obstetrics and Gynecology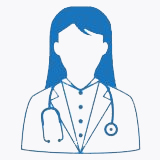 Dr.Anju Kumar
Obstetrics and Gynecology
MBBS, DNB(Obs & Gynae)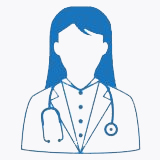 Dr. Aruna Singh
Obstetrics and Gynecology
Consultant - MBBS,MD(Obs & Gynae)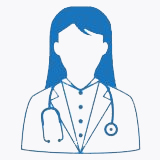 Dr. Madhu Beniwal
Obstetrics and Gynecology
Consultant - MBBS,DGO(Obs & Gynae)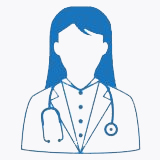 Dr. Sunita Singh Rathour
Obstetrics and Gynecology
Consultant - MBBS,DGO,DNB(Obs & Gynae)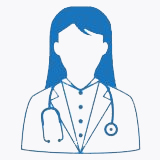 Dr. Nutan Yadav
Obstetrics and Gynecology
Consultant - MBBS,DGO(Obs & Gynae)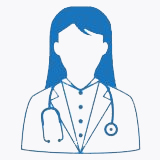 Dr. Kirti Srivastava
Obstetrics and Gynecology
Consultant - MBBS , MS (Obs & Gynae)