Our Consultant
Dr. Ashish Pitale

MBBS,MS
Dr. Shailendra Jain
MBBS,MS
Dr. Kaushal Kejriwal
MBBS,MS
Dr. Prakash Kumar Mehta
MBBS,MS
Dr. Saurab Dixit
MBBS,MS
General & Laparoscopic Surgery

General Surgery:
The Department of General Surgery provides surgical interventions that focus on the endocrine system, gastrointestinal tract, liver, colon, and other major parts of the human body. Some of the common procedures include appendix, gallbladder removals, colonoscopies, thyroidectomies, hernia and bariatric surgeries. The Department also offers proper management to the patients suffering from diseases involving skin, soft-tissue, breast, hernia, and trauma. The department of General Surgery at Ayushman Hospital provides its patients with the services employing cutting-edge surgical care. The department also specializes in Laparoscopic and robotic surgeries (also known as key-hole surgery or minimally invasive surgery), which helps in providing patients with a variety of treatments in the fields of gynecology, gastroenterology and urology. Using such advanced techniques helps in the speedy recovery of the patients with a minimal amount of tissue damage, minimal blood loss, reduced risk of developing an infection, and hence, minimal pain and discomfort. The general surgery team has its expertise in providing complete patient safety and satisfaction by using all the latest diagnosing and surgical techniques.
Laparoscopic Surgery:
The Laparoscopic Surgery Department is well equipped with all the advanced technology and excellent infrastructure and is supported by a skilled team of surgeons, trained technical staff, and nurses. The department specializes in performing a variety of major surgeries involving breast, uterus, skin, soft tissues, abdomen, and hernia. Laparoscopic surgery is also known as minimally invasive surgery or key-hole surgery. Laparoscopic surgeries are widely performed in the fields like gastroenterology, gynecology, and urology. Patients receive accurate diagnosis and assessment, latest treatment techniques along with medications, clinical post-operative care, and regular follow-ups, especially until complete recovery. The benefits of laparoscopic technique over traditional open surgery include shorter length of hospital stay and speedy recovery time, lesser pain, minimal tissue trauma, and bleeding after the operation and reduced scarring. The team of surgeons is experts in performing a variety of laparoscopic surgeries with great precision and offering quality services and utmost care.
Skilled technicians, state of the art modular operation theatres, and skilled post-operative care are responsible for a high turnover of a very successful surgical workload. The competency and expertise of the surgical team can be deduced by looking at the shortest possible hospital stay and zero wound infection grid. The list of surgical complications is negligible and patient satisfaction is very high.
Laparoscopy, minimally invasive, minimal access, bariatric surgery, and laparoscopy-assisted gynecological surgeries are also being done routinely and with a high percentage of success rates.
Our Team Of Experts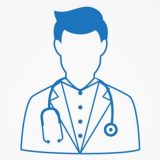 Dr. Shailendra Jain
General Surgery
Consultant-MBBS,MS (General Surgery)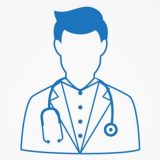 Dr. Prakash Mehta
General Surgery
Consultant - MBBS,MS (General Surgery)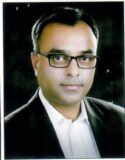 Dr. Kaushal Kejriwal
General Surgery
Consultant - MBBS,MS (General Surgery)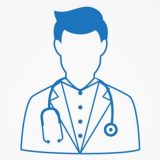 Dr. Ashish Pitalae
General Surgery
MBBS,MS,FMAS,FRS,FLBS,FIAGES,FRCSED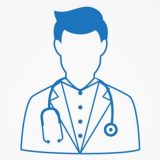 Dr. Saurabh Dixit
General Surgery
Consultant - MBBS,MS (General Surgery)