Nephrology and Urology

Nephrology and urology are being looked after by highly qualified and experienced doctors who are acknowledged masters in their field of expertise. Our dedicated dialysis center is in service and available for the patients around the clock.
We also undertake dialysis of those patients who have a history of being seropositive (HIV positive, HIC, Hepatitis B positive etc.). Adult and pediatric services are both attended to by the most skilled professionals.
Starting from kidney disorders and stones to various transfers, urinary incontinence, infertility,and other conditions are expertly handled. Lithotripsy, endoscopic neurology, turp and laparoscopic neurological services are performed routinely.
Renal sciences is approached as a whole which the nephrologists and urologists (surgeons) handle and manage jointly in all cases.
Our Team Of Experts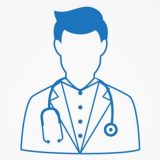 Dr. Geet Bajpai
Nephrology
Consultant-MBBS,MD,DNB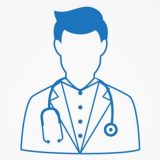 Dr. Shalab Agrawal
Urology
Consultant-MBBS,MS,DNB(Urology)