OPD Schedule
Our Consultant
Dr. Amit Ranjan Sultania
MBBS,MD

Dr. Raman Sharma
MBBS,MD

Dr. Virender K. Raju
MBBS,MD(Medicine)
Internal Medicine

The Internal Medicine Department offers comprehensive primary care services in an outpatient setting along with providing complete care to hospitalized patients suffering from a broad range of ailments. The department is well equipped with the latest technologies to manage acute and chronic health conditions such as diabetes and coronary disease, acute illness like respiratory tract infections, and joint pains. Our expert healthcare team is comprised of Board-Certified physicians of internal medicine, geriatrics and pediatrics, nurses, medical assistants, and skilled support staff. The Department of Internal medicine doctors focuses on delivering multidisciplinary care to patients of all ages. The team also provides health education and expert counseling to the patients and their attendants in order to facilitate a speedy recovery. The team works in collaboration with the other specialty divisions for a complete evaluation of the patient's condition and perform complex procedures. The Internal medicine doctors are skilled in providing personalized and effective care to all the patients along with follow-up visits to ensure complete recovery.
Geriatric Medicine
The Geriatric Department aims at maintaining the physical and mental well-being of the elderly population. This department has the expertise to carry out all kinds of comprehensive geriatric evaluations for the aged patients imparting a sense of comfort to the caregivers and family members. The Department aims to promote good health by treating and preventing disabilities and diseases in old aged patients. The department focuses on improving the quality of life, which is the actual concern of all elderly patients. The team respects and takes care of every patient's privacy and confidentiality, and also ensures that they receive superior quality services. The expert geriatricians specialize in assessment and management of the unique healthcare requirements of the elderly patients and closely work together with other specialties such as a nutritionist, occupational therapist, speech and hearing specialist, physiotherapist, and psychological counselor or psychiatrist. The geriatricians very skillfully manage various old age problems like falls, incontinence, memory problems, and is skilled at treating multiple chronic disorders. Though geriatric medicine is a subset of internal medicine, ideally Geriatric medicine should be a separate department, as this is an emerging specialty. As of now, we don't have geriatric medicine as a separate department in our Hospital.
Allergy and Clinical Immunology
The department of Allergy deals with delivering superlative care along with evidence-based diagnosis and treatment of patients of all ages with a broad spectrum of immunological disorders such as a nasal polyp, asthma, occupational asthma, angioedema, sinusitis, drug allergy, urticaria, food allergy, seasonal rhinitis (hay fever), atopic dermatitis (Eczema), chronic and persistent cough and multiple others. The department also deals with various autoimmune diseases in association with Rheumatologist. The various services rendered by the department include allergy testing, lung function tests, allergy treatment, offer related medications, and long term medical management for early and accurate detection of the problem. The physicians are highly qualified and have extensive experience in accurate and early diagnosis and management of rare and difficult to treat disease conditions. We at Ayushman Hospital offer a broad range of evaluations and procedures to confirm or rule out diagnosis and treatment options with well-equipped labs and advanced technologies. The team ensures quality standards and treatment of all patients with the utmost care.
Our Team Of Experts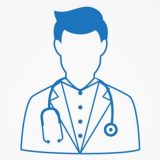 Dr. Raman Sharma
Internal Medicine
Consultant - MBBS,MD(Medicine)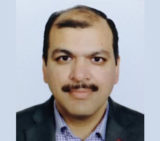 Dr. Virender K. Raju
Internal Medicine
Sr. Consultant - MBBS,MD(Medicine)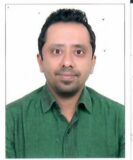 Dr. Amit Ranjan Sultania
Internal Medicine
MBBS,MD(Medicine)