Mental Health & Behavioral Sciences

The deptt. of mental health and behavioral sciences has integrated mental, emotional, psychological and social behavioural problems and approached these in inoculistic way.
The team of psychiatrists and clinical psychologists believes in approaching these types of cases with empathy and shrewd clinical and analytical understanding. The idea is not to deal with these problems as diseases but to manage them as a problem requiring a solution with subsequent resettlement and readjustment in the society.
An important aspect is to maintain confidentiality and provide these psychologically disturbed persons compassion and dignity and above all, treat them with respect.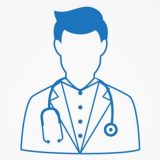 Wg Cdr (Dr) Arvind Gautam (Retd)
Psychiatry
Consultant-MBBS,DNB(Neuropsychiatry)